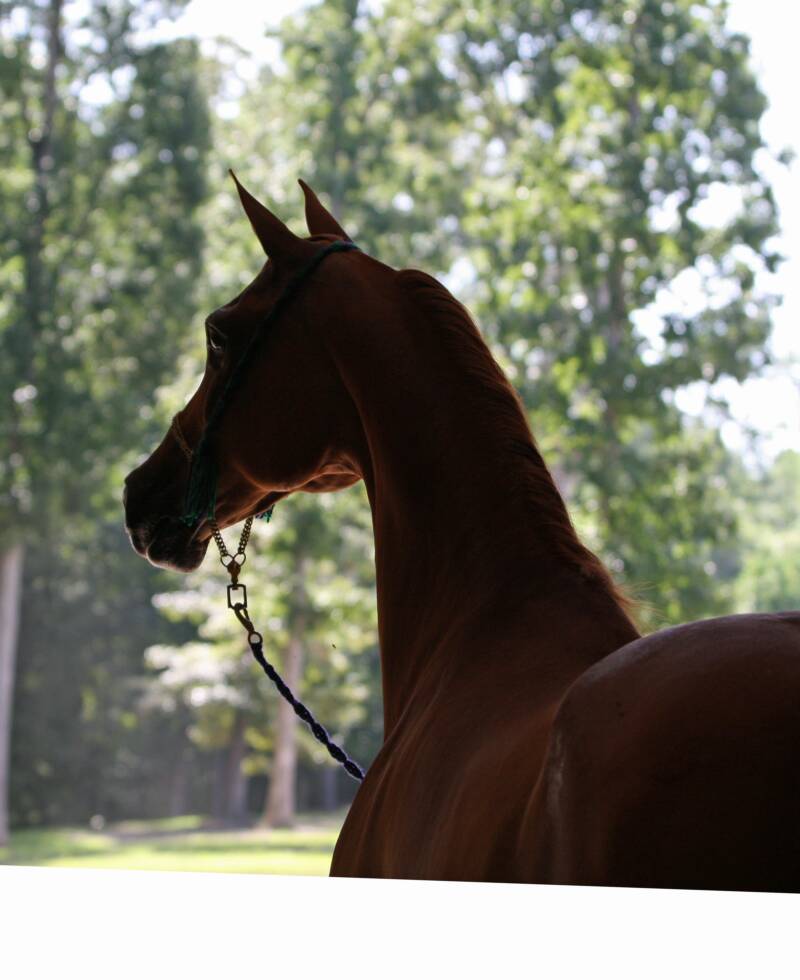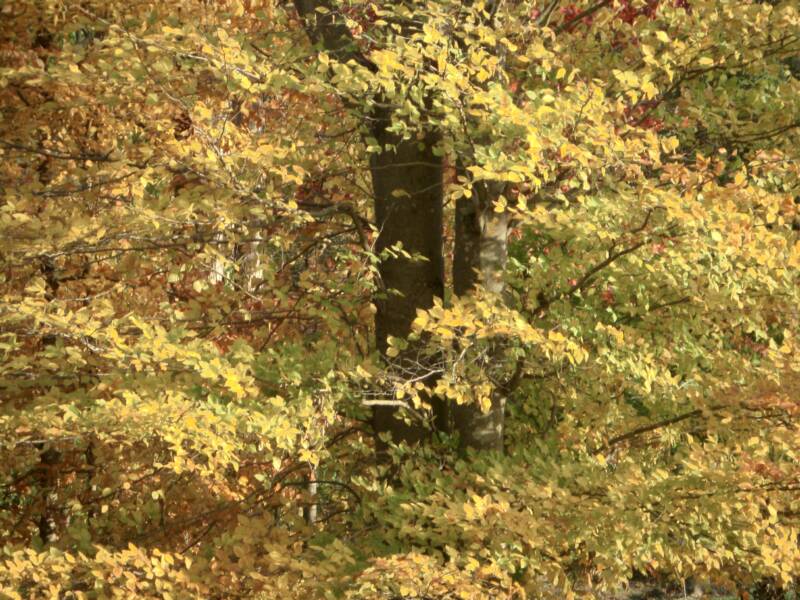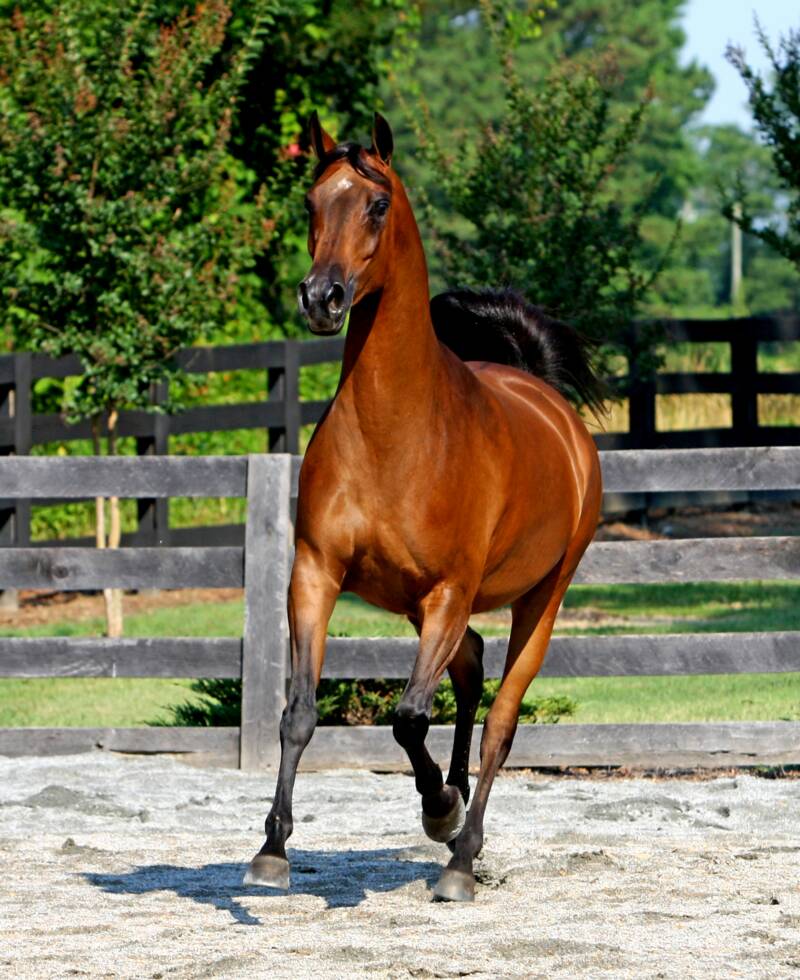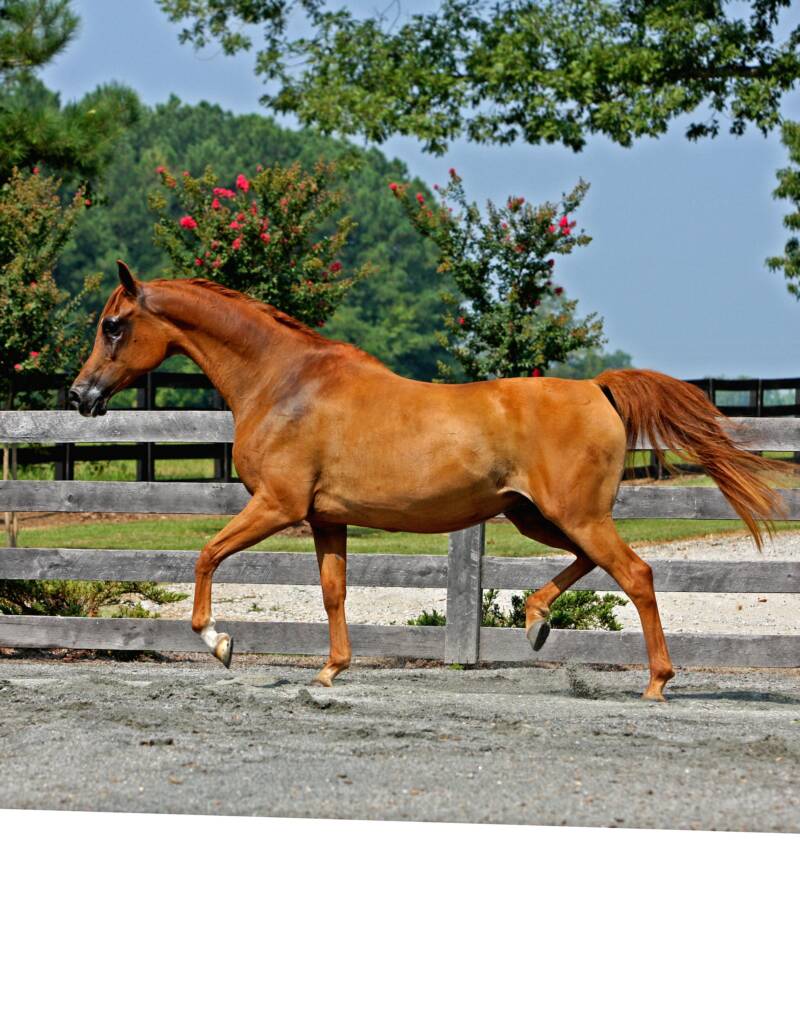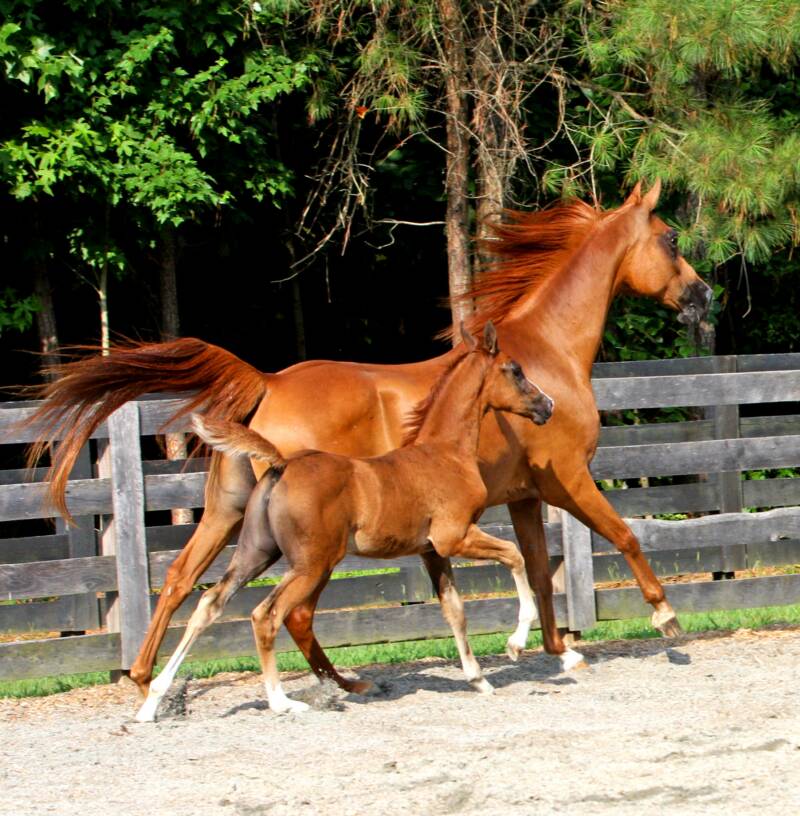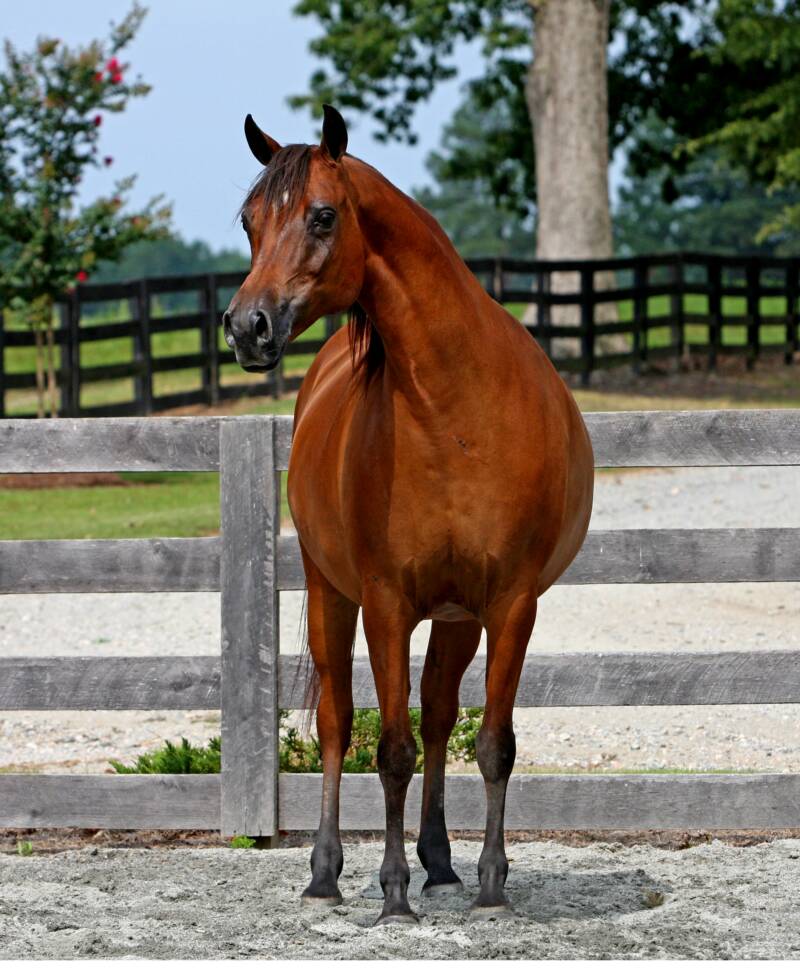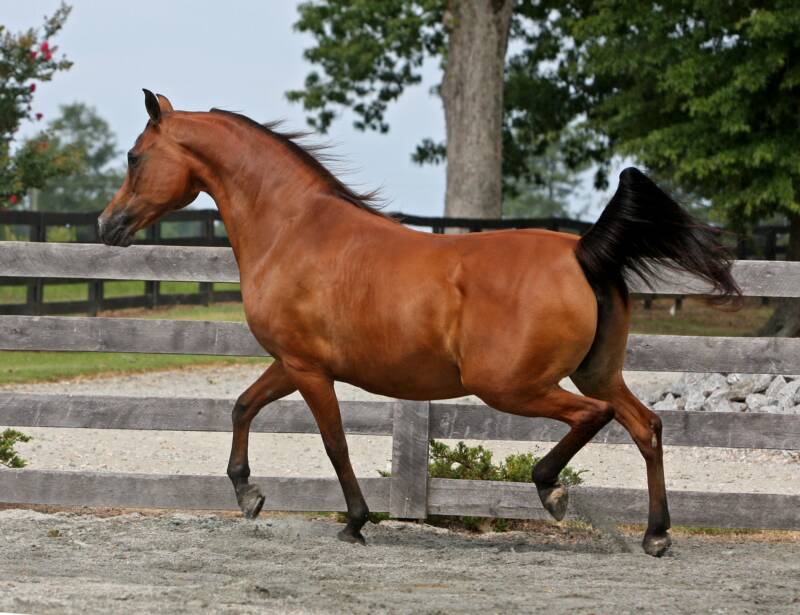 HRUSHTIKA   #0514560  bay mare foaled 5/28/94

  sire:   *ALADDINN  (NUREDDIN  x  LALAGE)

  dam: HRECZKA  (BANAT  x  HARONIA)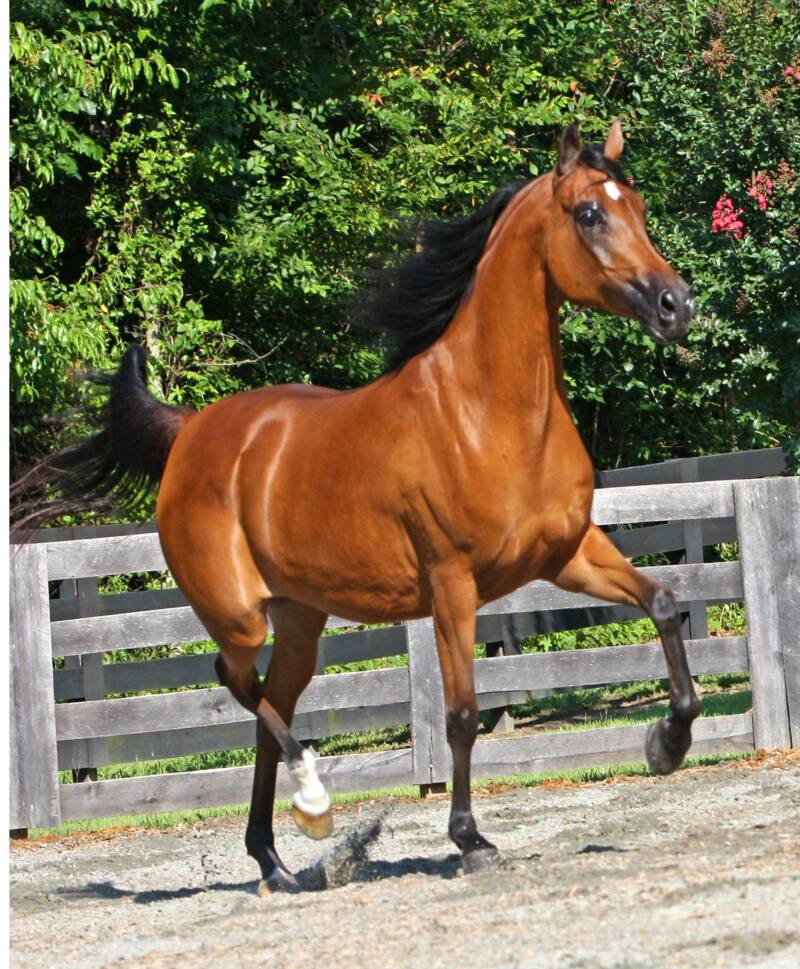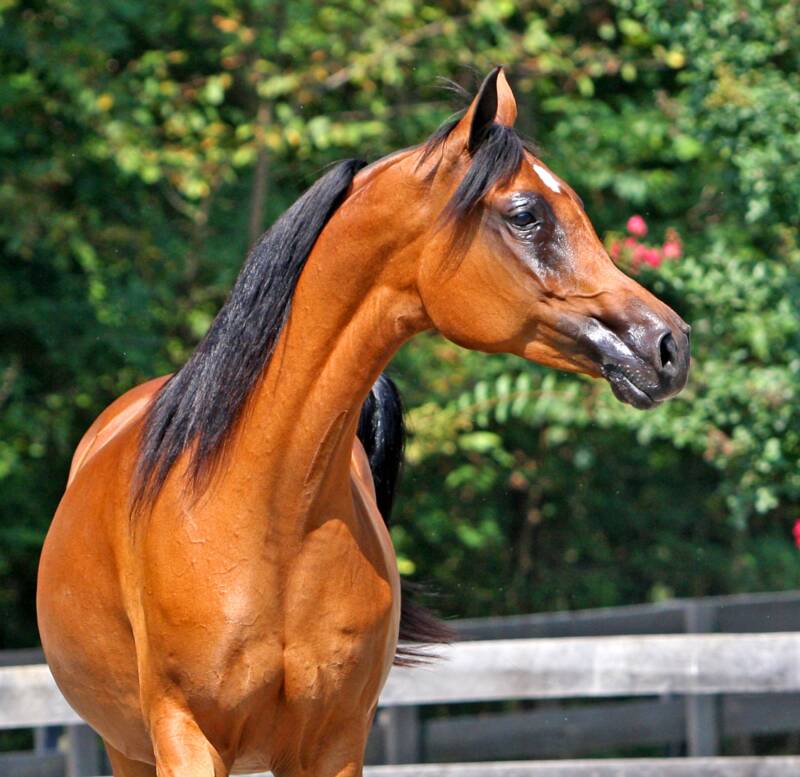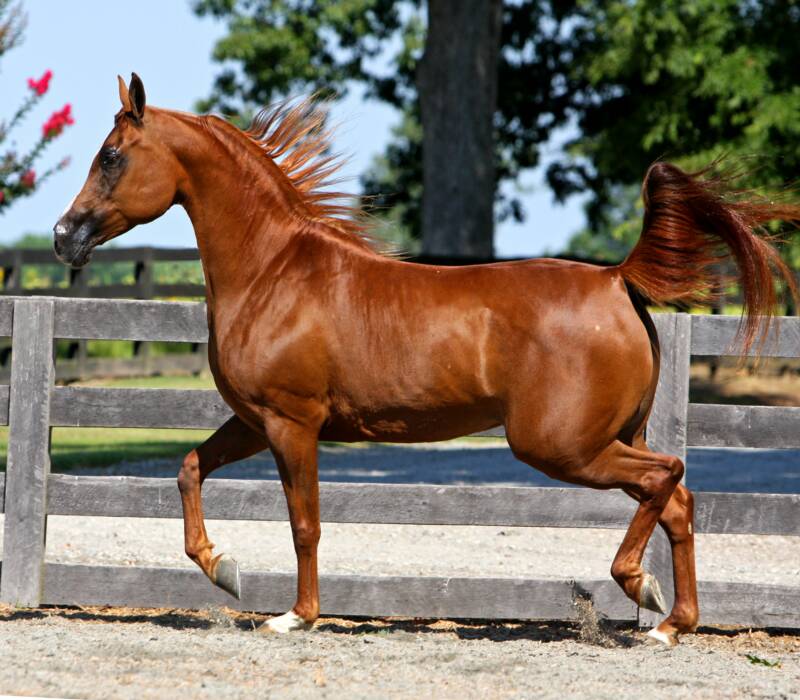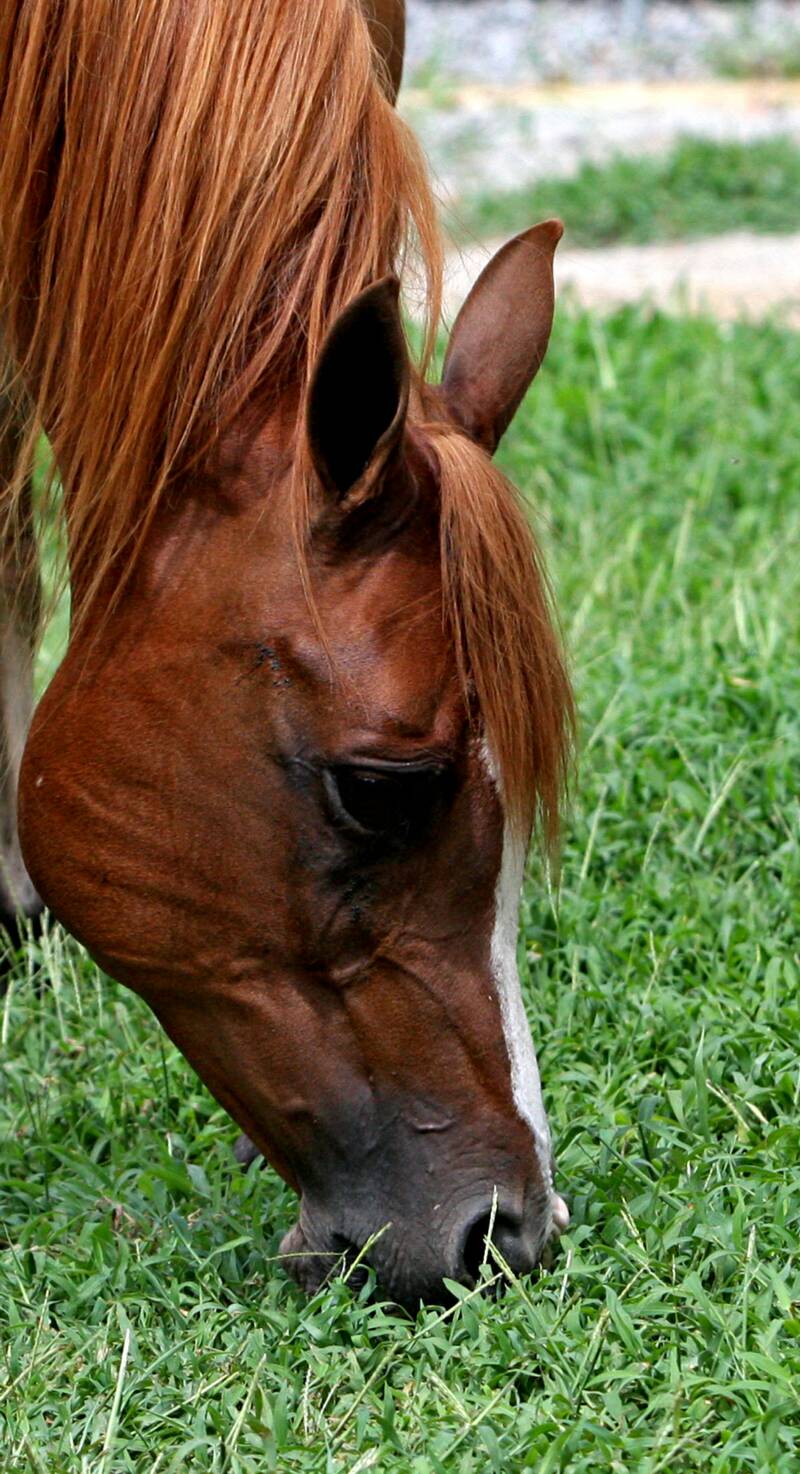 ELEKZERA   #0579322   chestnut mare foaled 2/7/00

   sire:   *GOLIAT  (EUKALIPTUS  x  GILDIA)

   dam:  ELWARA  (ARBIL  x  ELWANGA)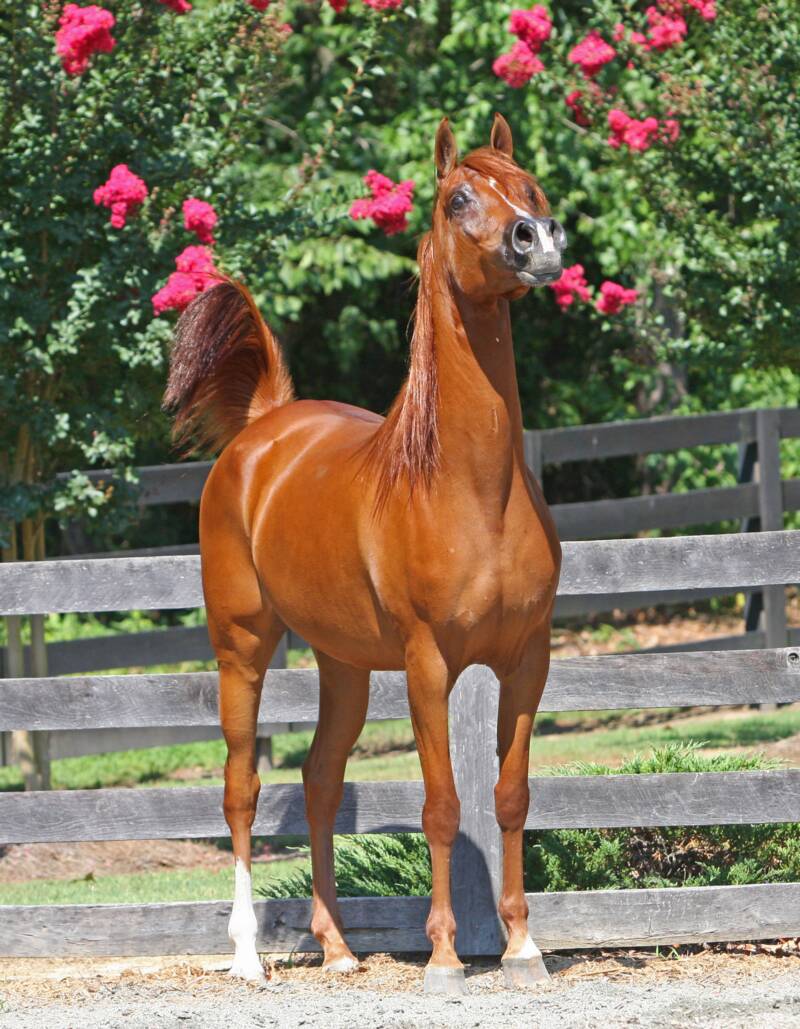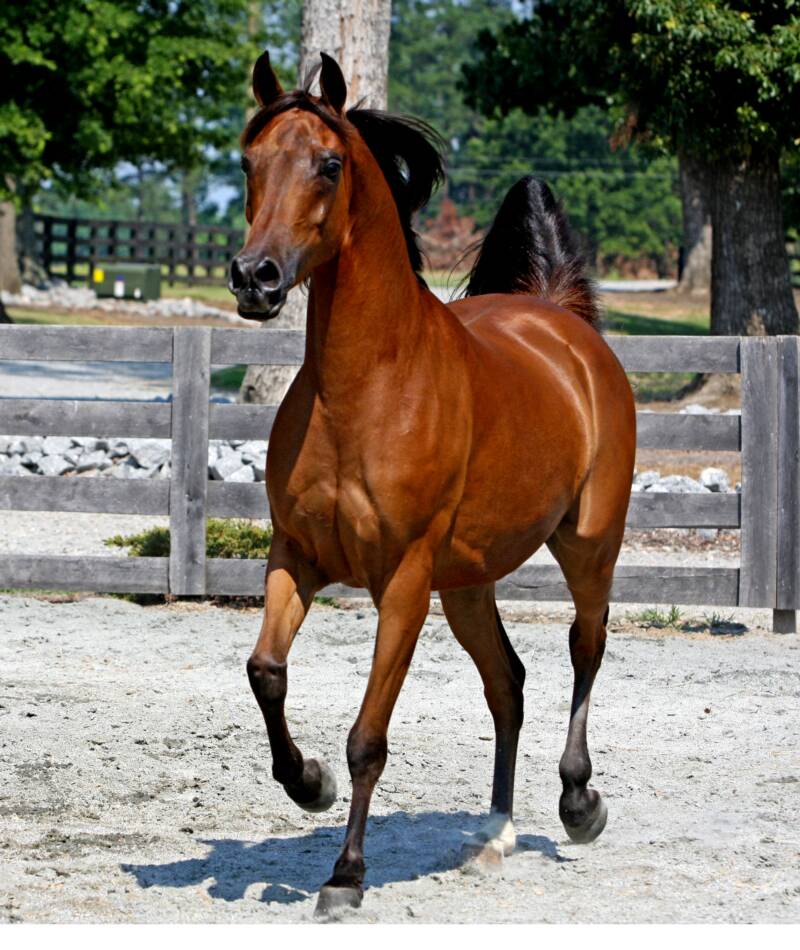 CHOSEN  ALLURE   #0595497   bay mare foaled 3/22/01

  sire:   WELL CHOSEN (*ALADDINN  x  BASKS DELIGHT)

  dam:   ANASTASIA MSC  (TRADITIO  x  MHR ANDALUSIA)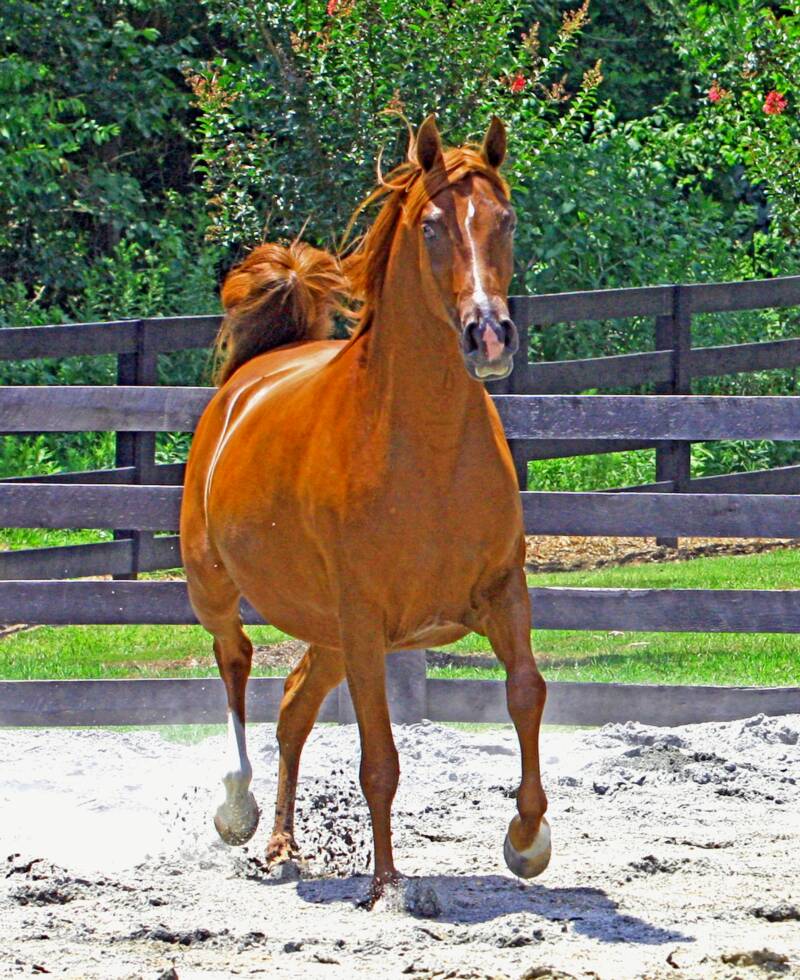 ACHOSEN  FAITH  #0568615    chestnut mare foaled 4/16/99

  sire:  WELL CHOSEN  (*ALADDINN  x  BASKS DELIGHT)

  dam:   ARWANA  (FERRARI SWSB  x  *ESPERANZIA)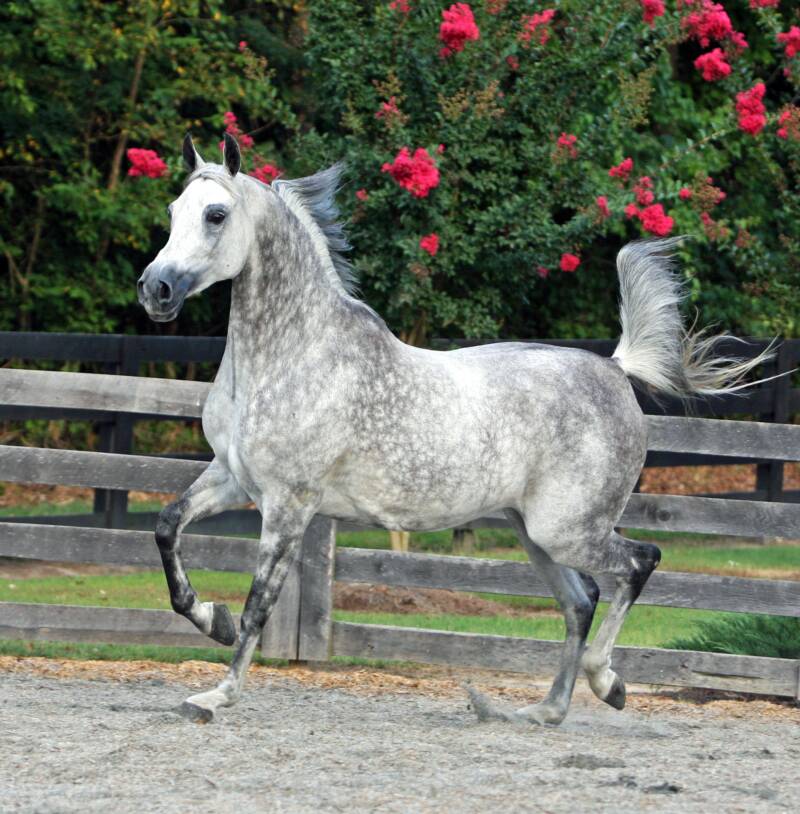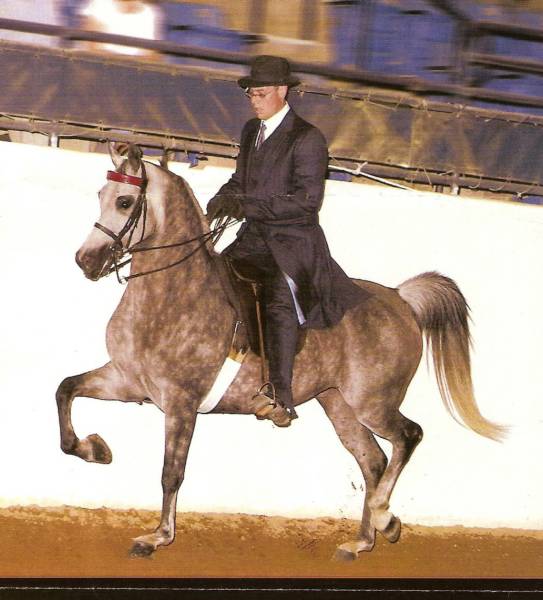 CHOSEN  CACHET #0556311  grey mare foaled 2/25/97

  sire:  WELL CHOSEN  (*ALADDINN  x  BASKS DELIGHT)

  dam:   *CARMINA PASB (WOROBLIN  x  CARTAGENA)

KT EASTER PARADE  #0579187  bay mare foaled 4/23/00

sire:  *EDUKT  (WERMUT  x  ELENA)

dam:  GALEXCIA  (*PERKAL+++  x  SIYADA)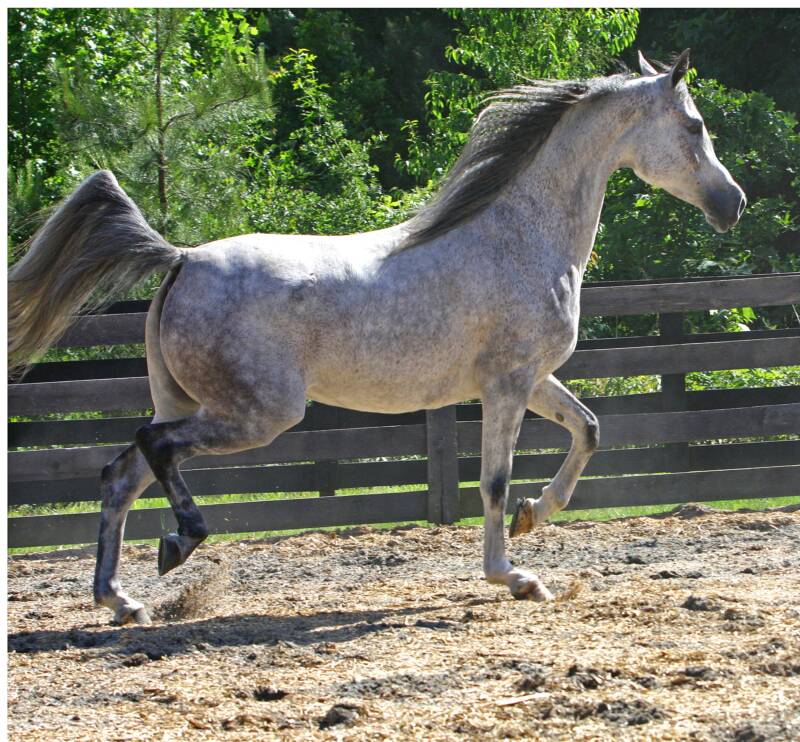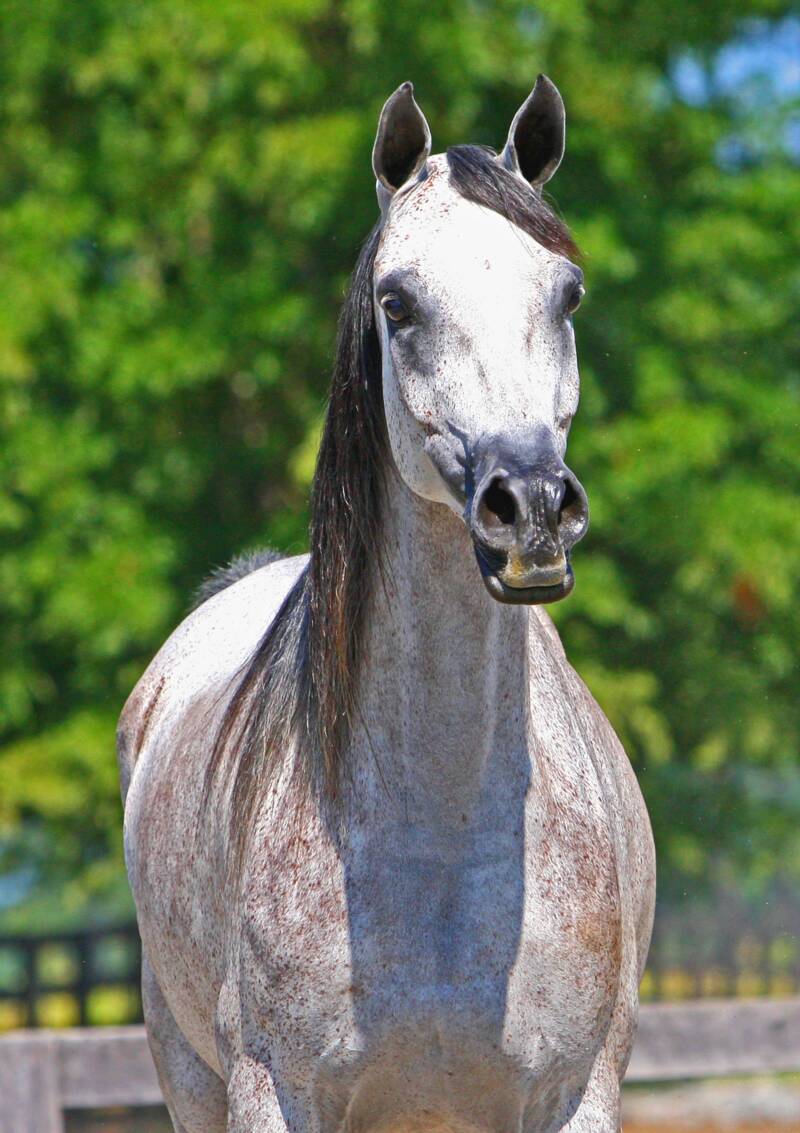 FELLANAKA #0608397   grey mare foaled 3/1/03

  sire:   *GANGES (MONOGRAMM  x  GARONNA)

  dam:   FELLANA  (*BANDOS PASB  x  *FELLUKA)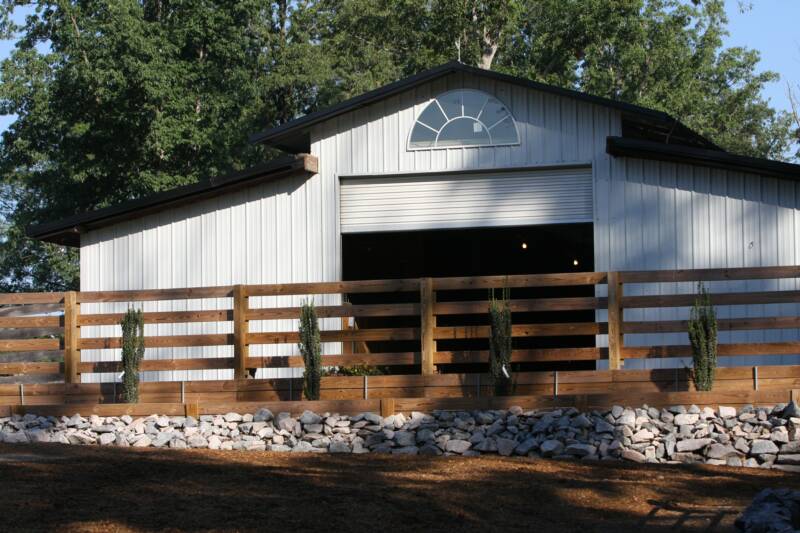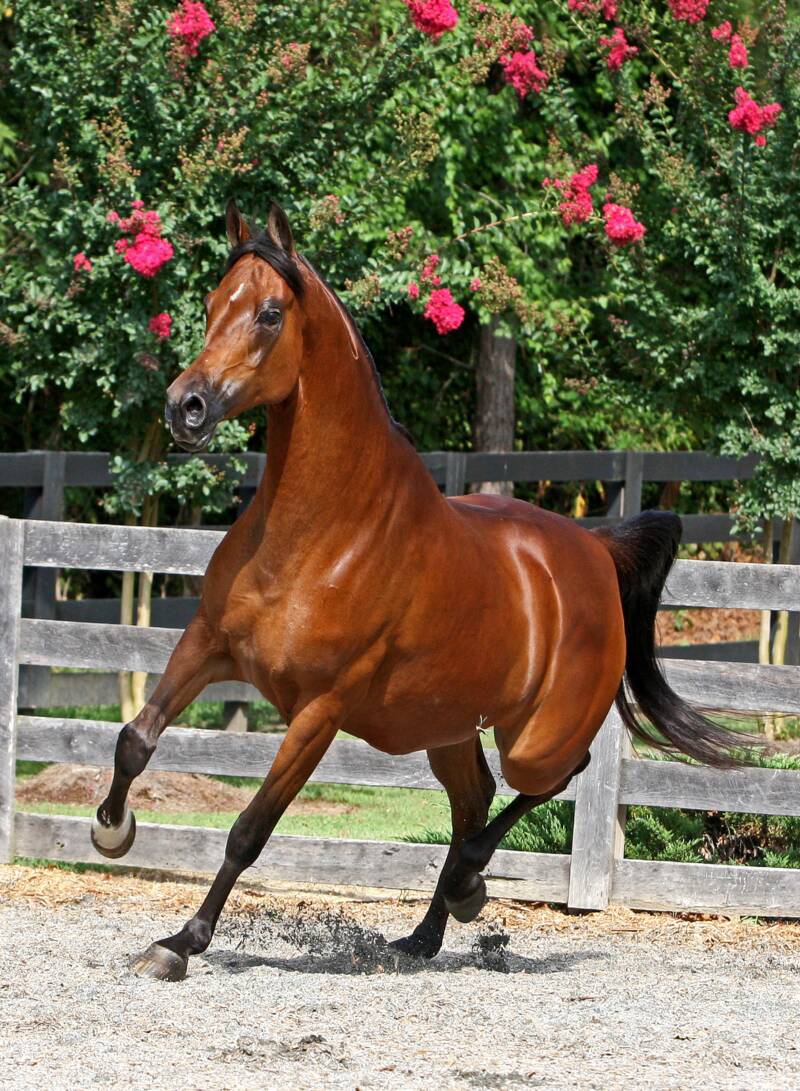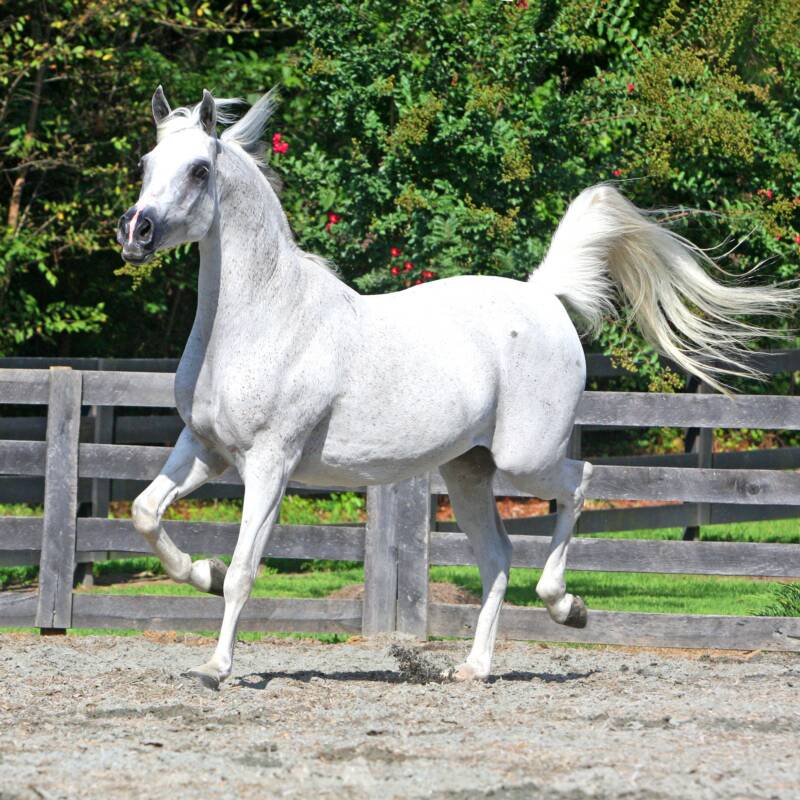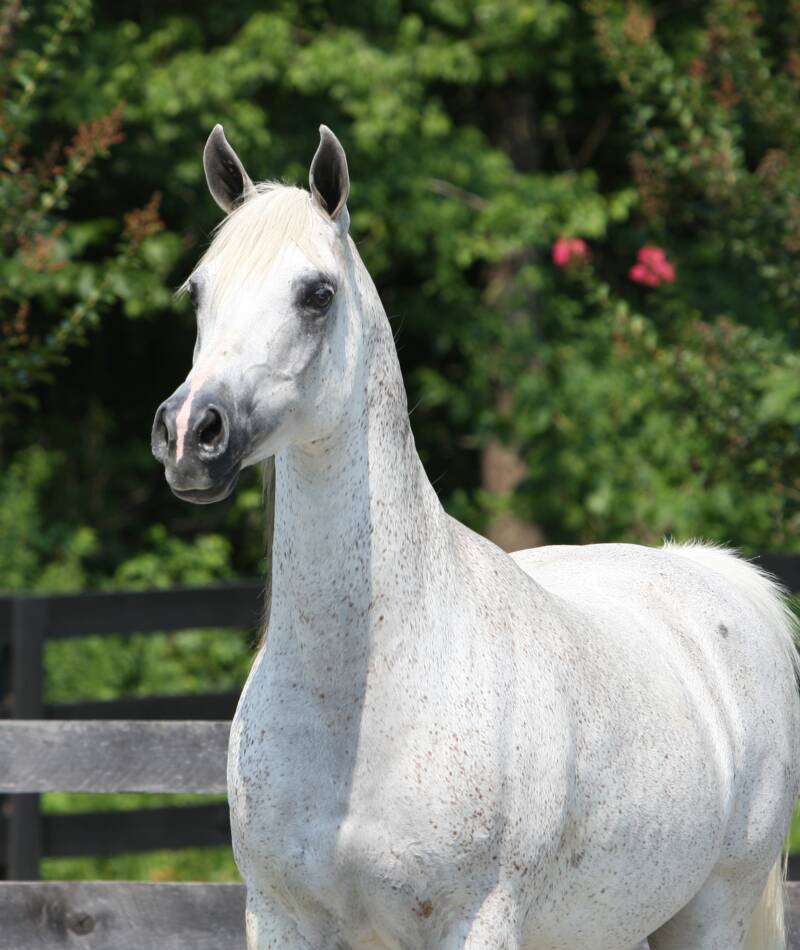 KCHOSEN  DESIRE   #0512968  grey mare foaled 5/6/94

  sire:    WELL CHOSEN  (*ALADDINN  x  BASKS DELIGHT)

  dam:    UC KUMITE  (DESERT KOJAK  x  W-A GAMBIA)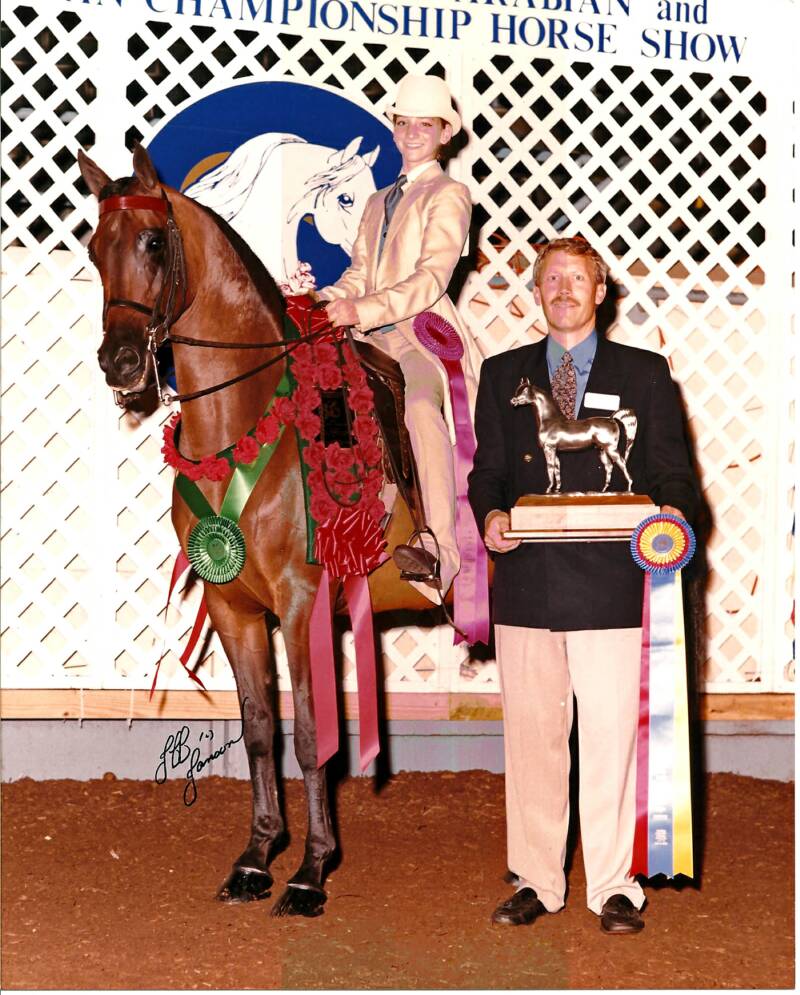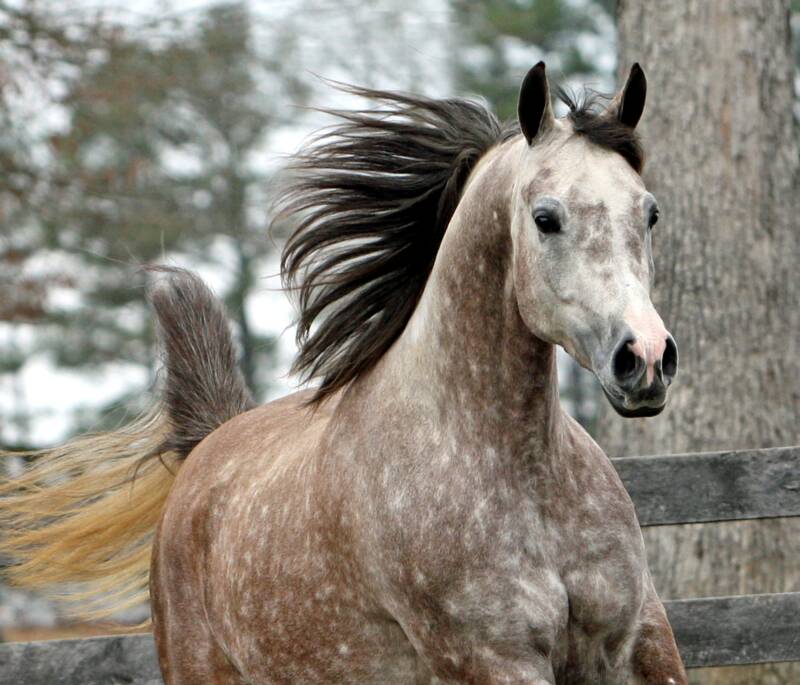 CZYLI  #0622200  grey mare foaled 3/27/05

  sire:  *GANGES  (MONOGRAMM  x  GARONNA) 

  dam:  CARPATHYA  (*CZARNOLAS  x  PERDELA)

Pictured during her "glory days."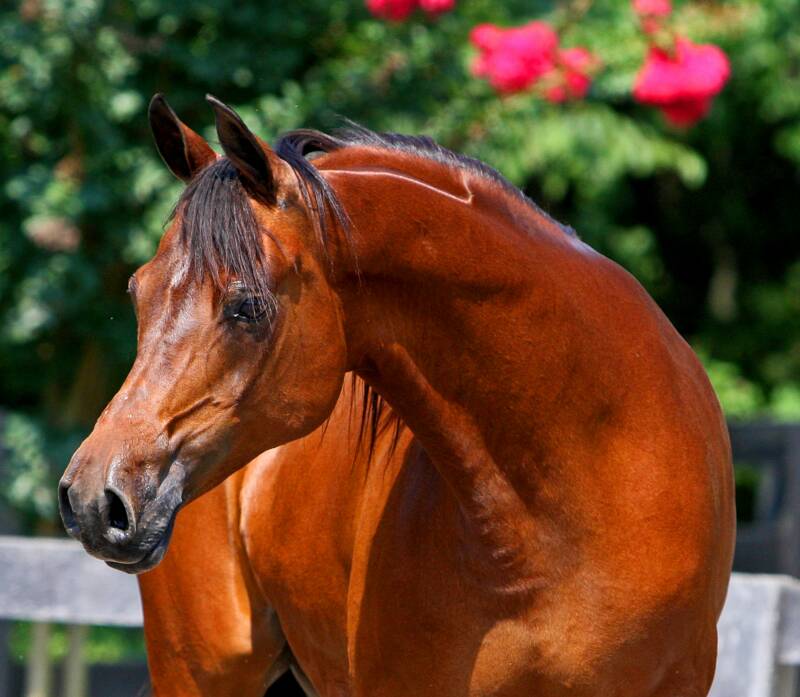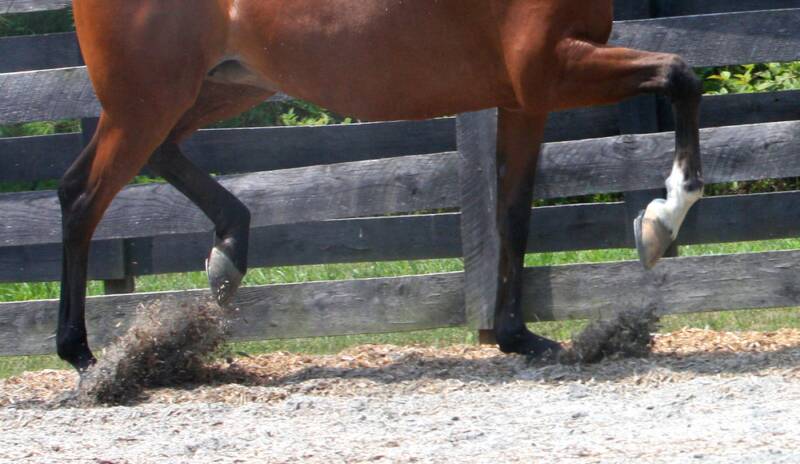 EVENING  LIGHT  #537376  bay mare foaled 2/19/97

  sire:   TEMPTER  (COGNAC  x  TONKI)

  dam:   ELEGANT CRYSTAL  (*ALADDINN  x  *ELKANA++)

Winter, January, 2010 photo

Heartfelt thanks to Bruce and Cindy Carpenter of Rome, NY for sharing this mare with us!!!

MY  MELODEE #0500068   chestnut mare foaled 5/14/93

  sire:   TRADITIO  (GDANSK+  x  HALALI TAMARISK)

  dam:   C A MYSTICA  (*ELABORAT  x  MYSTIC HEIRLOOM)

Pictured here with her '09 Half-Arabian filly MY MUSIC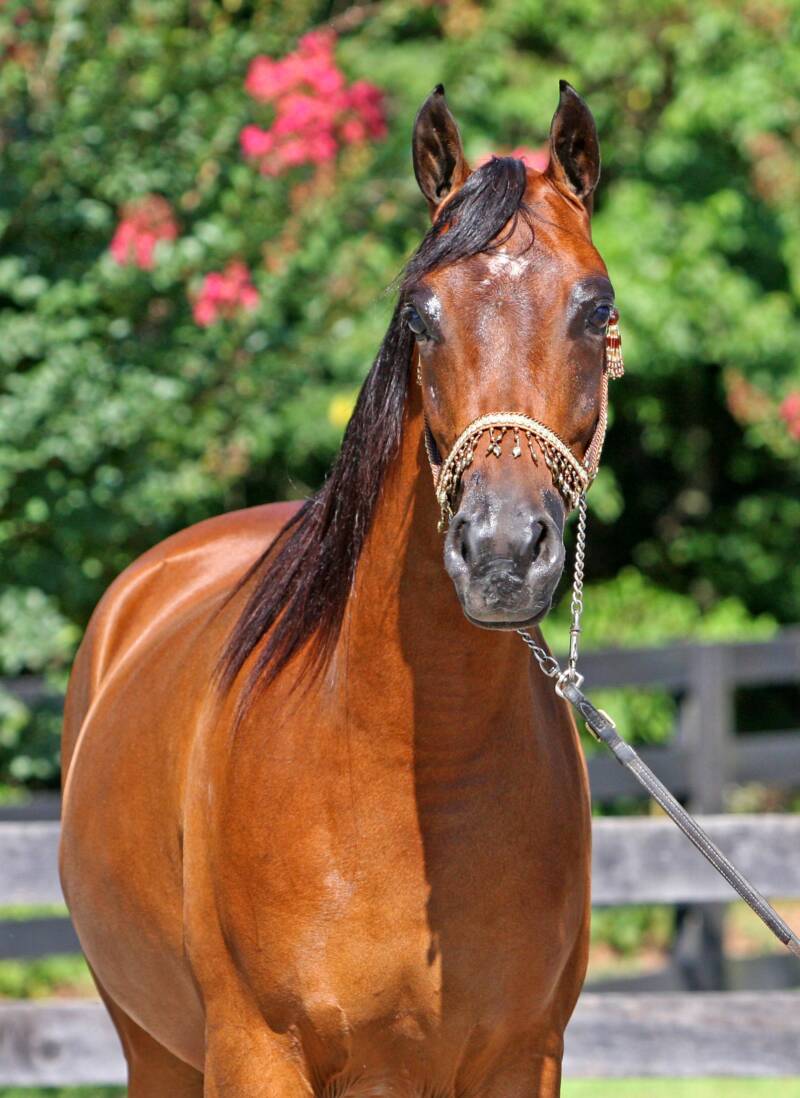 CA  KASANDRA  #0599190   bay mare foaled 3/19/01

  sire:   WELL CHOSEN  (*ALADDINN  x  BASKS DELIGHT)

  dam:   UC KANKAIDAI (DESERT KOJAK  x  TRIPLE-A BAHFARA)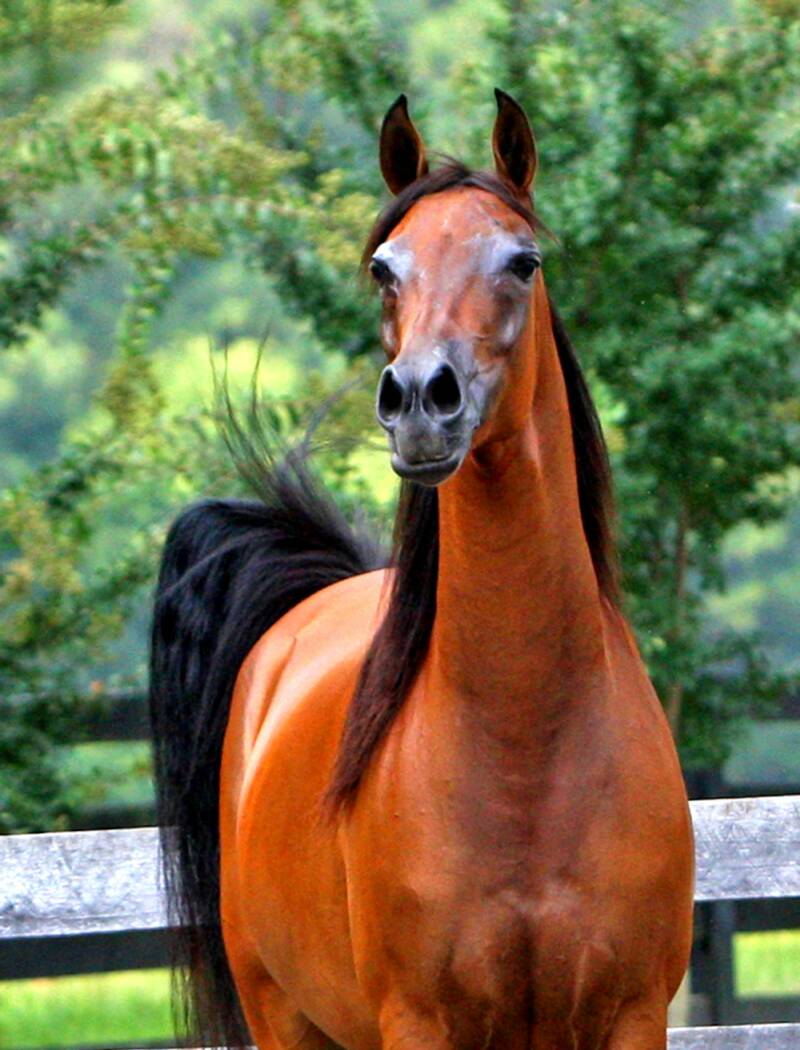 The two videos here were recorded late Autumn/ early Winter of 2010 and edited for viewing here in April, 2011.  A total of 15 of the mature mares are presented in alphabetical order.

Enjoy the waltz!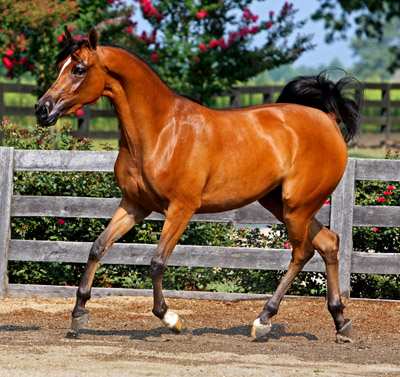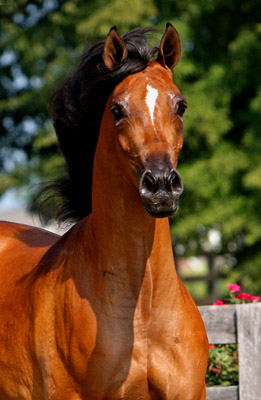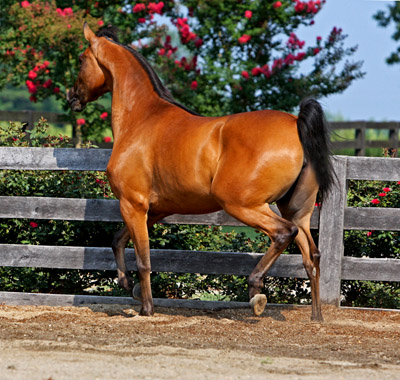 ANARIAA  #0649950  bay mare foaled 6/6/08

  sire:  *EQUIFOR (*GAZAL AL SHAQAB  x  *EQVIRIA) 

  dam:   ANARIA ( *BANDOS   x  OKW ALLELUIA)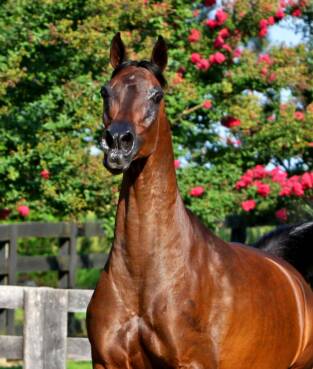 WITROTSKA+//   #0467511  bay mare foaled 2/20/90

sire:   *FAWOR  (*PROBAT  x  FATMA)

dam:   WARDIA  (WISDOM  x  *WISLICA)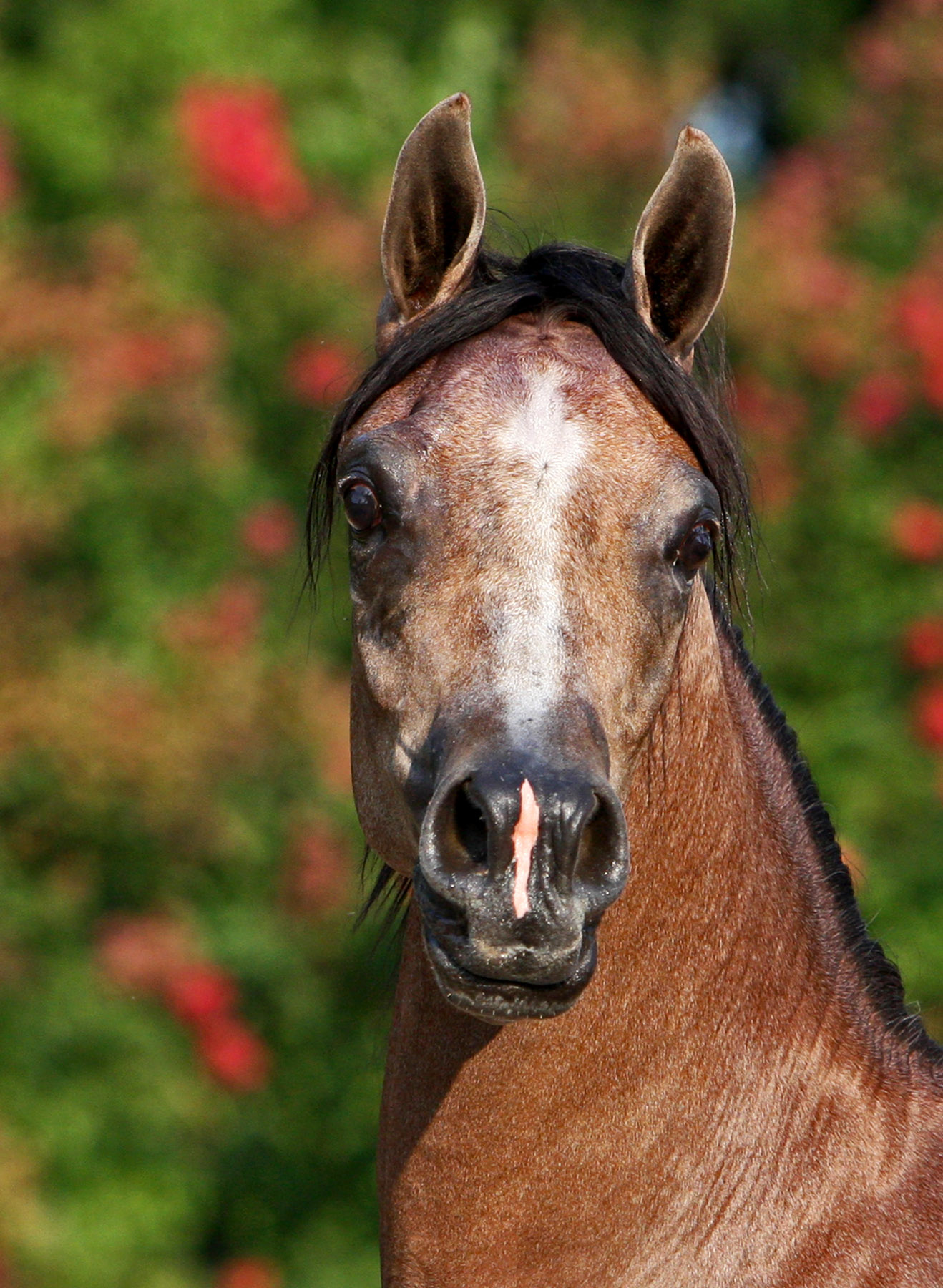 FELIA #653034  grey mare foaled 4/26/10      

  sire:  EUROPIA+  (*EUROPEJCZYK  x  *ENARIA) 

  dam:   FELLANAKA  (*GANGES  x  FELLANA)